Its been a while since we've promoted our Big Band Show.  Our appreciative thanks to Kingston Residence of Marion.  They have  sponsored and hosted our show for 4 years now.  We do the show live on the 3rd. Wednesday of each month.  And it is broadcast on the station at 8:30pm.  Below is August's show. Just click the link.  You can listen or download.  Each month we post the show to our "On Demand" page.
Still waiting on parts for our Main Transmitter, but we improved our internet streams and boosted the bandwidth.  Hopefully you'll hear a significant improvement.
In the mean time our trusty old backup transmitter will keep us on the air in Marion at a slightly reduced power.  It's a great old machine, however, it does get tiring having to go out and shovel coal in it every few hours to keep it running!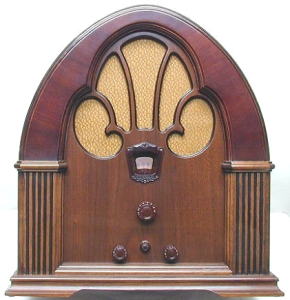 Theater of the Mind
For the Week of 8/12 to 8/16
Monday – Jack Benny
Tuesday – X Minus One
Wednesday – The Crime Club
Thursday – Theater 5
Friday – Ft. Larmie
Don't forget to tune in to our Pop and Geek Culture Show, Nerd Overload, with Samantha, Cody, Josh and Sam.  Their  show is out of this world.  In fact you try to figure out which picture below  is actually of them?  Or, are they both?                            
Saturdays' at 10am and 9:00pm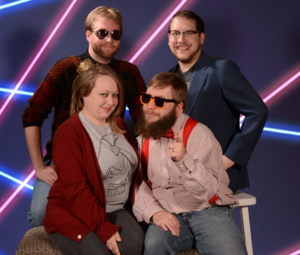 That might explain how our Billboard somehow turned up on Mars.  Great photo from the Lunar Rover, by the way.