Now this is taking House Boat to the extreme!!!

They say that intimation is the sincerest form of flattery.  So, thank you to another local station for again trying to be us.  But putting an apostrophe s in the name still doesn't fool anyone.  Here's a thought, be yourself, be respectful to others and their business, and learn to mind your own.
Steve Cannon talks about Pets this week.  The Second Cup news magazine Sat. or Mon 9 to 9:30am Or any time from our "On Demand" page, above.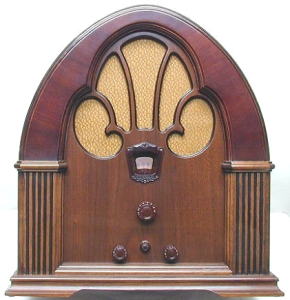 For the week of  Oct. 14 – 18    2:05pm and 10:00pm
Monday –  Duffy's Tavern

Tuesday – Dimension X

Wednesday – Sherlock Holmes

Thursday – Boston Blackie

Friday – Gunsmoke

Don't forget to tune in to our Pop and Geek Culture Show, Nerd Overload, with Samantha, Cody, Josh, and Sam.  Their show is out of this world.  In fact, you try to figure out which picture below is actually of them?  Or, are they both?
Saturdays' at 10am and 9:00pm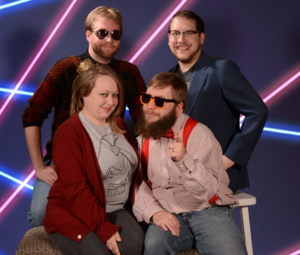 That might explain how our Billboard somehow turned up on Mars.  Great photo from the Lunar Rover,
by the way.